Online Banking

You can have real time, direct access to your Enterprise Bank personal checking account, 24 hours a day, 7 days a week with FREE Online Banking. Online Banking is as easy as point, click and go.
With an Online Banking account, you can:
Check all of your personal checking account balances
Review deposit and withdrawal information
Receive electronic statements
Pay all of your bills electronically
View images of your cleared checks online
See if a check or transaction has cleared
Transfer funds online - FREE
Download your personal checking account information into Quicken
Register for Online Banking for your savings or personal checking account.
Bill Pay
The Enterprise Bank Online Bill Pay service enables you to pay all your bills online with a few simple clicks. You enjoy the safety and convenience of paying your bills any time you want, even when you are away from home. With Online Banking, you maintain complete control of your account, determining when bills get paid and how much is paid, while feeling confident that all transactions and personal information are safe and secure.
Enjoy the advantages of the Online Banking Bill Pay Service
Pay all your bills online from one convenient location
Pay anyone - from your power company to your doctor to your neighborhood lawn service - anytime, anywhere - all with the click of a mouse.
Schedule single or recurring payments.
Review pending payments and have access to your payment history.
Make payments easily - select the payee, amount and payment date, then click to pay.
To begin using Bill Pay, sign on to Online Banking and choose Bill Pay from the menu.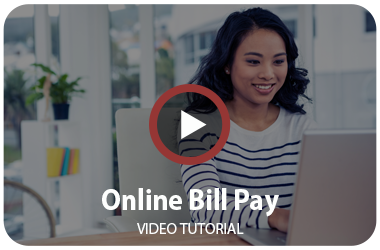 The Zelle® personal payment service* lets you send, receive, or request money from friends, family...just about anyone. It doesn't matter where they bank – all you need is their mobile phone number or email address to send them money electronically. As a part of our Bill Pay service, Zelle® lets you move money from your bank account to theirs safely and securely.
Features
Available through Online and Mobile Banking
Send and request money with an email address or mobile phone number*
Set recurring and/or scheduled payments for added convenience
Send money to multiple mobile phone numbers and email addresses at one time
Zelle® offers a paperless choice for added convenience and avoids sending money through the mail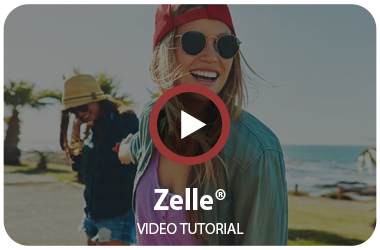 eStatements
Convenient
Remove the wait and hassle of paper bank statements, eStatements are available to review online 24/7. Remote access to your statements is available whenever you need them using Online Banking. Eliminating paper statements by going paperless even makes your account environmentally friendly. eStatements are FREE of charge and are available online for 5 years. Sign up for Enterprise Bank's eStatements today.
Fast
Receive statements sooner by eliminating delays and time lost by mail delivery. eStatements save time and space by eliminating the need to file paper documents because you are able to electronically retain all statements.
Secure
Online Banking enables you to avoid identity theft by eliminating paper documents that have the potential to expose personal information.
As an Enterprise Bank customer, you can choose to receive your bank statement through our online banking services. eStatements are electronic (PDF) versions of account statements. They contain the same account information as paper statements - the only difference is you can view your monthly statement online at your convenience.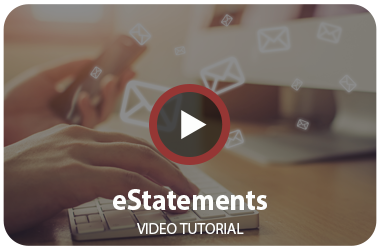 Mobile Banking
With mobile online banking you can access account information through downloadable apps for your smartphone and tablet, mobile phone with internet access, or text messaging.
Mobile Online Banking gives you the convenience of quickly and easily accessing your account online on your mobile device to:
Pay bills
Send money to anyone with Zelle®
Transfer funds between your accounts
Receive alerts about your account activity
View real-time account balances
View transaction history
Mobile Banking gives you the flexibility you need to keep up with your account information on the go!
Mobile Banking is available to anyone currently enrolled in Online Banking. To learn more, view our Mobile Banking video below.